Stardock выпустил в общее пользование отчет Stardock Customer Report (PDF) о том, чего компания добилась за год.
Очень интересное чтиво. Например про Impulse vs Steam:
Another trend we have seen in the past year has been Valve's successful work with getting Steamworks licensed as a DRM solution by major publishers. Once a game requires Steamworks, it is effectively cut off from us, which limits our content. Examples of this include THQ's Dawn of War II, SEGA's Empire: Total War, and more recently Activision's Call of Duty 4: Modern Warfare 2.

The problem is that it is not practical for us to install a game that in turn requires the installation of a competitor's store and platform in order to play it.
От себя добавлю, что было бы неплохо, если бы Steamworks нормально внедряли. А то в Dawn of War II мультиплеер сделан через иезуитский Games for Windows Live.
Про Demigod много любопытного.
For Stardock, the more significant shock of Demigod has been the discovery of the low number of PC gamers who play strategy games online. Demigod's single player experience, while decent, did not get anywhere near the care that the Internet multiplayer experience did. Despite this, only 23% of people who have purchased Demigod have ever even attempted to logon to play Internet multiplayer.
То есть, в стратегии в онлайне играет очень мало народу. Даже в чисто многопользовательские.
Вообще, иллюзий насчет Demigod в Stardock не испытывают.
Demigod has proven to be the single biggest challenge on our entertainment side yet. The launch of the game was hamstrung by a combination of insufficient network resources and network code that wasn't scalable enough. The result was a disaster and could have been avoided by a longer, larger beta program.
Еще про возвраты понравилось:
At the time of this writing, approximately 2,000 users did return Demigod to us. Approximately 60% of those users purchased at retail. Nearly 90% of all users who returned Demigod subsequently re-purchased the game once the network issue had been resolved.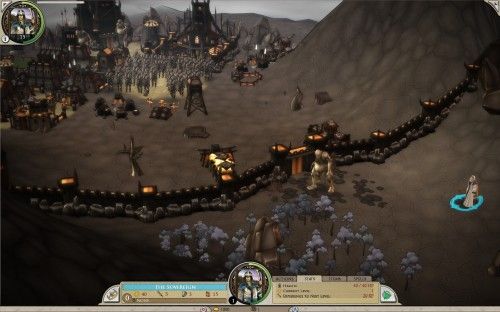 Кстати, Elemental – War of Magic, следующий проект Stardock, любопытно выглядит. Очень похоже на Master of Magic, а она была крутой. Жаль, что в бету пускают только по преордерам, а я к этому еще не готов.